Add Image, SWF, Scripts
Easy to add Image, SWF and Scripts files with custom image size, external link and description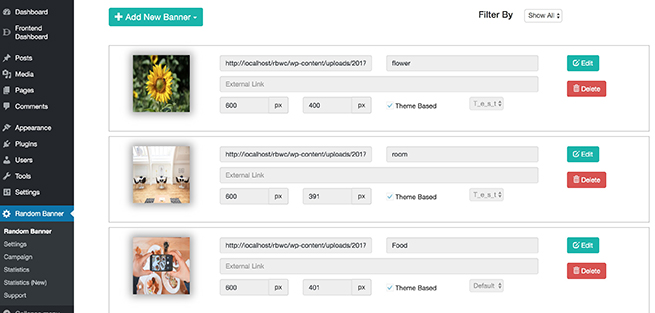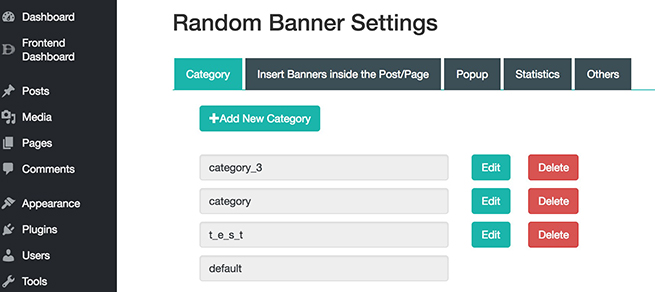 Categories
Categories banners to easy allocate to different places and positions
Popups
Customise popup with different vareity of options like background color, border size, color, animation style, how many time to show per session and when to trigger the popup.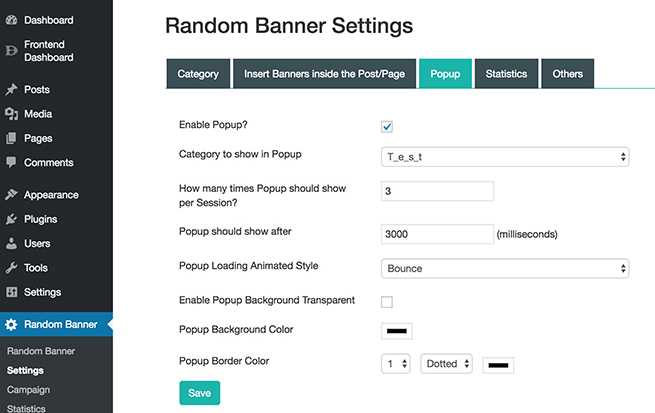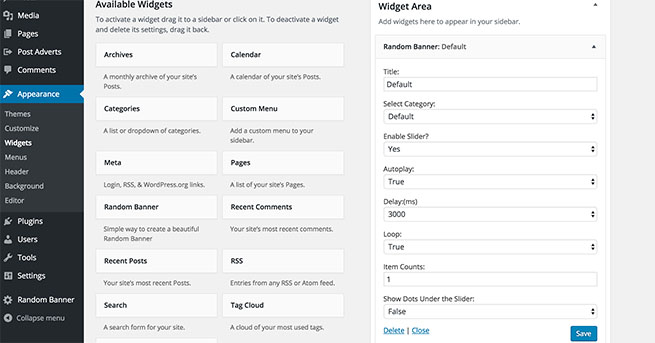 Widgets
Add banners using widgets with wide variety of options like single or slider banners with custom slider options like autoplay, count of images, loop and many more..
Inject Advertisement inside Post/Page
Inject advertisement on post/page in either top, bottom or in-between the post/page with enable or disable slider effects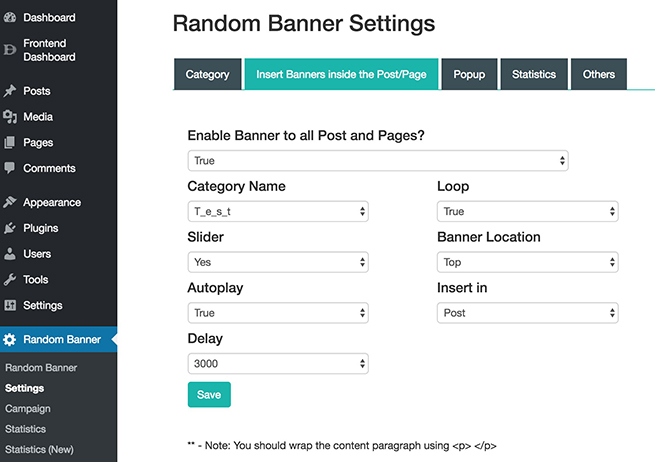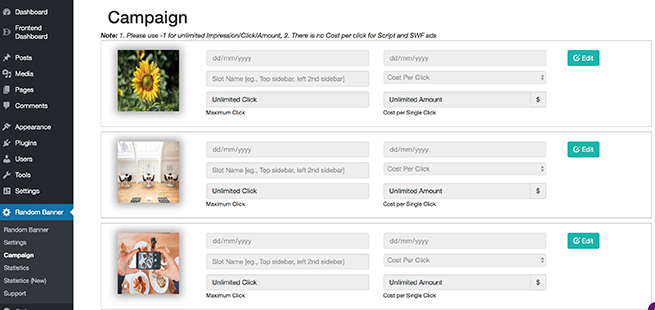 Create Campaign
Create a Campaign for each advertisement on either Click or Impression by setting the Maximum value and cost for each event.
Statistics [Line Type]
Get detailed Line type chart view statistics on country based location for each banner ads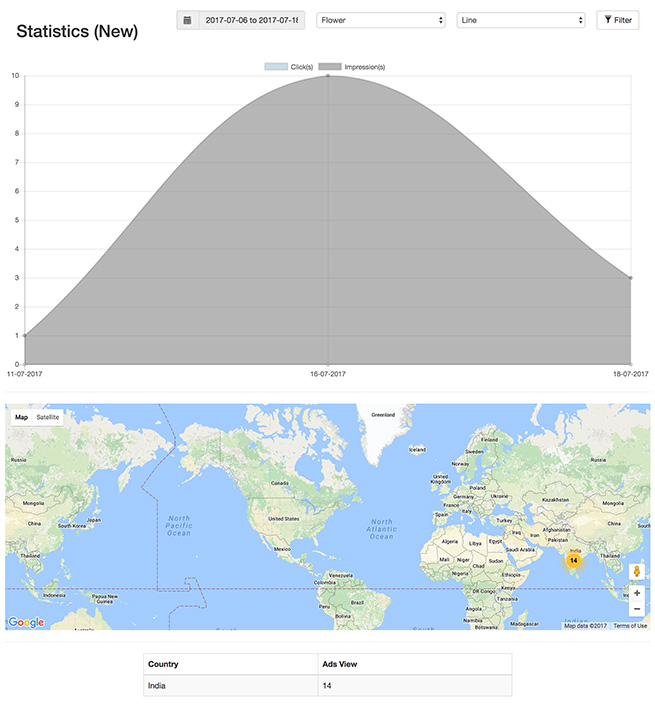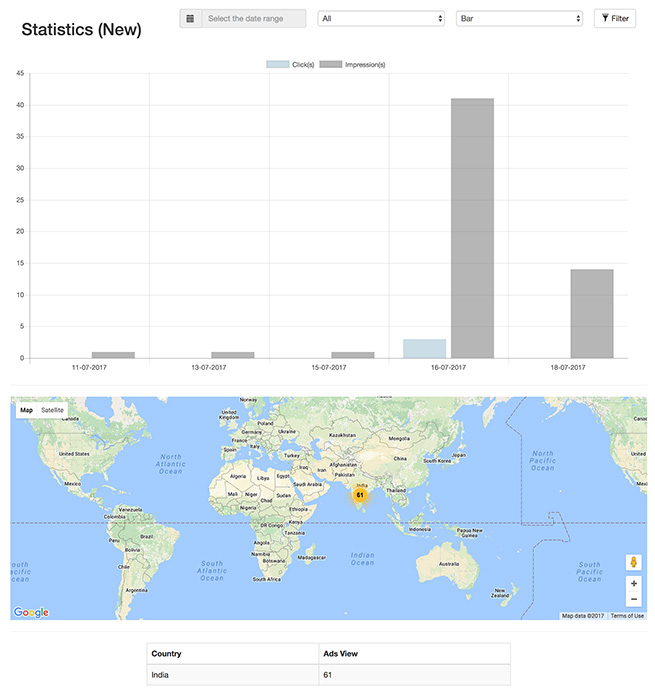 Statistics [Bar Type]
Get detailed Bar type chart view statistics on country based location for each banner ads
Bulk Action
Bulk enable or disable Random Banner in Post and Page